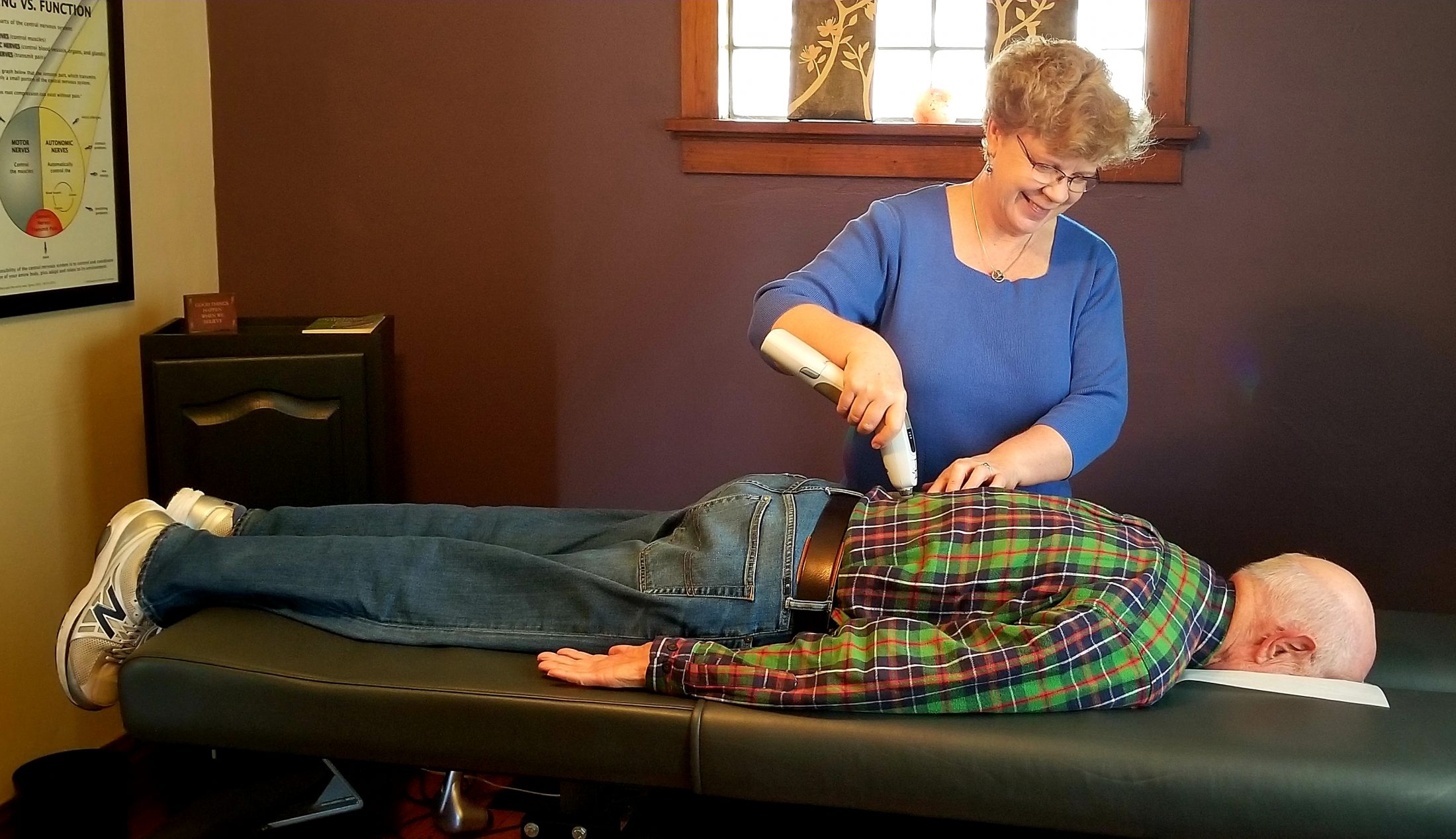 Here at ChiroWholeness, we love seeing new patients! Whether you find us through a friend or online, we always welcome new faces.
During a New Patient Appointment, you will complete a short health assessment which includes a few pages of paperwork, a quick conversation with the doctor, and a brief physical exam.
As a safe and effective alternative to X-rays, we use high-tech diagnostic scanning equipment, called the Insight System, to measure your overall health and your body's ability to adapt to stress. This consists of three quick and easy spinal scans that combine patient data into an easy-to-read report. This information will aid the doctor in creating your personalized treatment plan!
After scans and an exam, the doctor will typically perform an Activator Method Chiropractic Adjustment using a small hand-held device that is very gentle and specific with the goal of correcting spinal misalignment. By restoring spinal balance safely, through low-force adjustments, chiropractic care aids the body in healing itself.
Your second visit will be a Report of Findings appointment where the doctor will go over your exam results and personalized treatment plan, as well as perform another chiropractic adjustment. You will now be on your way to a happier, healthier you!
Subsequent appointments usually consist of Intersegmental Traction Therapy (IST), a.k.a. the "roller table," as well as an adjustment. IST brings motion back into the spine and surrounding muscles. This makes it easier for the doctor to correct spinal misalignment.
If you have any questions regarding your first visit, contact us today at (314) 647-8811.